You can have your child/partner/friend/creepy uncle/other relative (delete as applicable) on an animal for £10.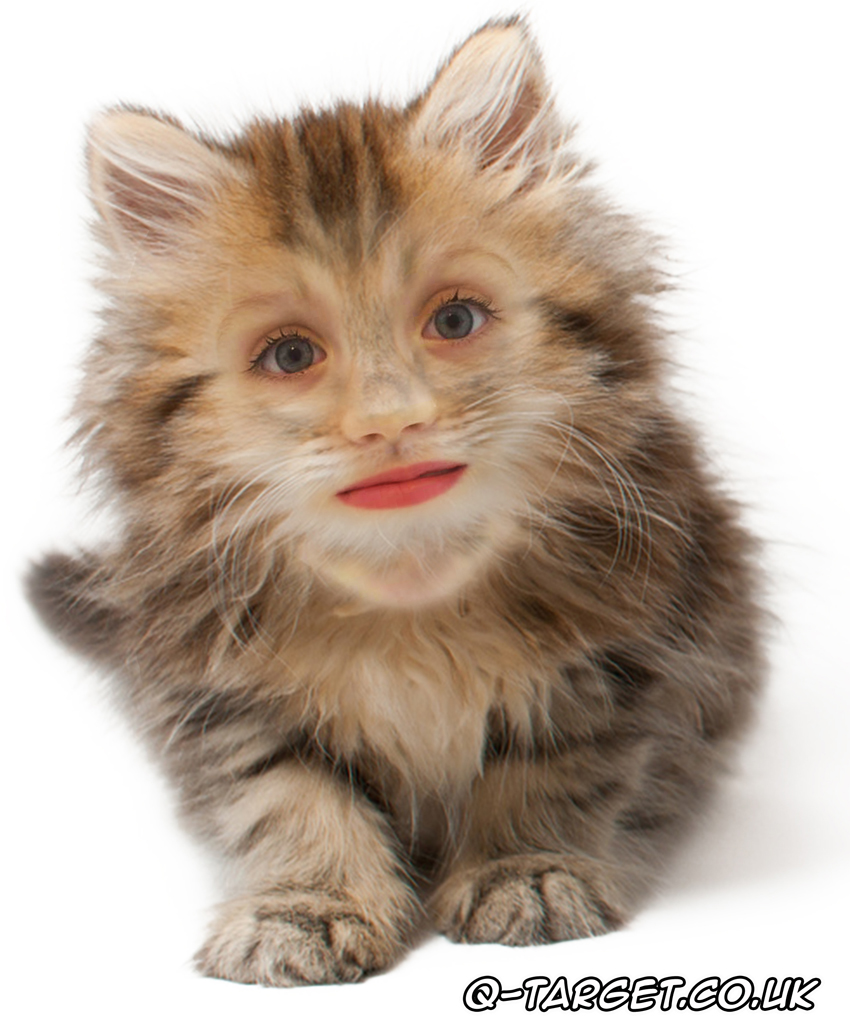 Here's how:
Email a picture of the person you'd like mangled along with the animal you'd prefer them to be mangled with (subject to availability of suitable images) to qt@q-target.co.uk. Please ensure that the images you send are as high a resolution as you can muster. Poor quality source images result in poor quality results and that's not my preference.
I will produce a "humanimangle" for you and send you a proof copy to approve and the price (it may be less than £10 if the quality isn't to the standard I prefer to work to).
Pay the price via paypal (qt@q-target.co.uk)
On receipt of the paypal transaction, I will send you a full size non-watermarked version both with and without my signature.